banking
Why most banks and credit unions are not prepared for this tech generation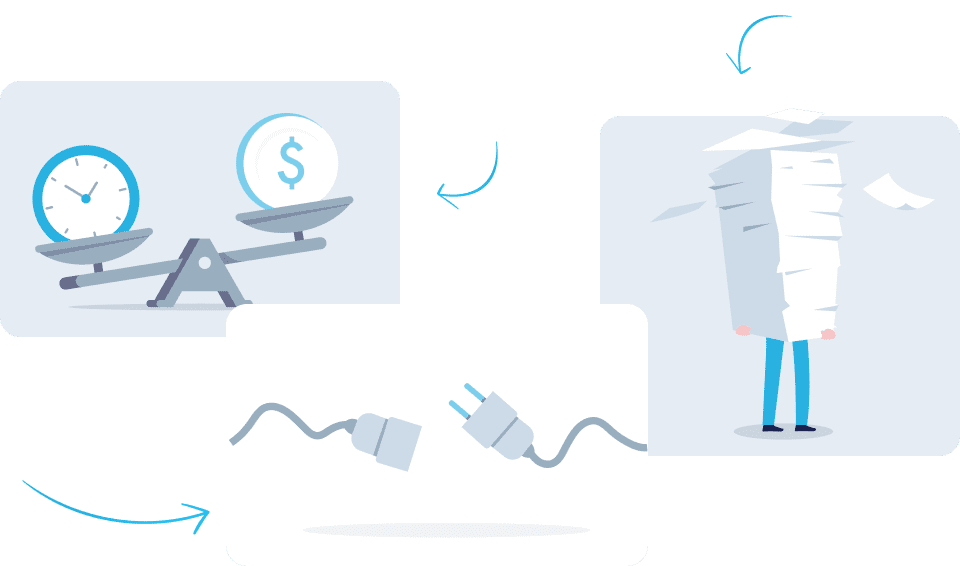 Tech is moving extremely fast in this day and age. Moore's law states the number of transistors in a microchip basically doubles every two years. Every year, there are a large number of innovations that disrupt the current norm. Who would have ever thought that remote working would become so popular? Who could have guessed smartphones would become such a huge part of our daily lives? Technology advances at an extremely rapid pace, and sucks more and more people in every year. People have different needs today compared to 10 or 20 years ago. Since millenials and younger generations will soon become the richest generation in history, it is quintessential to respond to their needs and their wants.
So, knowing that eventually millenials, along with Gen Xers and Gen Zers, will become the largest part of a bank or credit union's business, it is important to adapt to their needs now. Millenials are much more demanding compared to other generations about what they expect from their banking system. They are 2.5x more likely than baby boomers and 1.5x times more likely than Gen Xers to switch banks! They are always looking for the simplest, most user-friendly banking system, most of which is handled online without needing to go to a physical branch. The study also shows that millenials are looking for a more personalized experience. Many millenials have already switched to Neobanks, which are branchless banks that typically offer higher APY on savings accounts compared to traditional brick-and-mortar banks and credit unions. Of course, the personalized and physical branch experience is still important for a majority of millenials, with 2/3rds of millenials actually having visited a physical branch over the past six months.
What do millenials want from their banking system?
Millenials have different wants and needs comapred to their parents. Having grown up with the web, they tend to be interconnected and tech-savvy. They consume information and insanely fast speeds, and enjoy to have everything done quickly and easily. This 'everything fast, everything now' type of mindest that has come with tech has slowly affected us at every generation and every stage. Currently, the average person has a shorter attention span than a goldfish! Businesses and services need to adapt to this new audience that is easily distracted and not as loyal as before.
Millenials want banking services at their fingertips. This is why they are much more likely to use mobile apps and online banking services compared to other age groups. They like the ease of doing everything on their own, and autonomously. Most importantly, they like their banking services and transactions to be done almost instantaneously. Some apps push this 'instantanous' feature to the max, like Cashapp offering instant transfers to its users in exchange for a fee.
With the rise of FinTech, it has become more and more clear that banks and credit unions can actually deliver on almost all of the needs and wants that millenials have with regards to a bank or credit union. The financial world is responding to the needs of the public, leaving behind the institutions that do not adapt quick enough.
How the average bank or credit union is structured
Accoding to this survey, 76% of Americans bank via their mobile app. Therefore, keeping the features of the mobile app as easy and user-friendly as possible is of utmost importance. Another important feature is keeping every process incredibly fast. Due to the short attention spans, peope need to be able to access and use their banking services quickly, without any fuss or additional requirements.
Most banks and credit unions struggle with the 'no-fuss' element demanded by their users, mainly due to the insane amount of red tape required by banks behind the scene. For every banking transaction, feature, account onboarding, and identity verification process, there is a huge amount of administrative work done behind the scenes in order to make sure that the banking service is compliant with the standards and procedures that are demanded to them by the government.
Most of these compliances are still done manually, leading to potential human error, which itself leads to longer processing times and a poor user experience. These compliances can nowadays be fixed using automated banking compliance software.
In order to respond to the needs of the new audience that banks and credit unions are serving, banks and credit unions need to adapt and integrate more technology into their core banking systems. Most tech solutions offered by Fintech are not one-size-fits-all, leading to a complete restructuring of a financial institution's core connection service. This can cause huge headaches for financial institutions, because even when they want to adapt this would mean that they would have to completely restructure the software and systems that they are currently using. Sometimes, this even means rebuilding everything from scratch! This is too much work for most financial institutions, so they tend to remain stuck in their own ways.
Finally, banks and credit unions tend to have a culture that does not encourage innovation.The purpose of a bank or credit union is to make more money, and be exposed to the least amount of risk possible. This is why they do not like to change or try something new – it could increase the risk of the business. However, if financial insitutions do not change their banking system they could have an extremely hard time onboarding new prospects, as well as retaining their current clientele and members.
The need for tech in banks and credit unions
Tech can save banks and credit unions hundreds of hours of administrative labor, while at the same time making the financial institutions more efficient. If the financial institutions do not adapt, they will not be able to gain new customers and retain their existing customers. Thanks to tech, financial institutions can strive for excellence. This starts with a solid onboarding system. It is clear that financial institutions lose prospects due to slow onboarding. Therefore, getting a solid onboarding time of under 15 minutes while remaining compliant with all regulations remains the toughest (and most profitable) problem for all financial institutions, banks and credit unions to solve
How NimbleFi can help with onboarding
NimbleFi uses state-of-the-art onboarding solutions that will function with any bank, credit union or financial system's current banking system! NimbleFi helps with KYC, automated banking compliance, bank account opening software, and even the bank onboarding system itself! Instead of losing prospects left and right due to slow onboarding systems, NimbleFi can integrate its solution into your current banking system and get a prospect successfully onboarded from start to finish in under 15 minutes!
Of course, NimbleFi can also help any financial insitution get up to date with demand through its other tech offerings, such as lightning fast credit checks and automated loans process! Schedule a call with us today, and see how our solutions can help you become prepared for this tech generation!